Help Missing Seniors Get Home: Make the Silver Alert Span the Nation!
4,731 signatures toward our 30,000 Goal
Sponsor: The Alzheimer's Site
Elderly people with mental health conditions are prone to wandering. We all need to help get them back!
---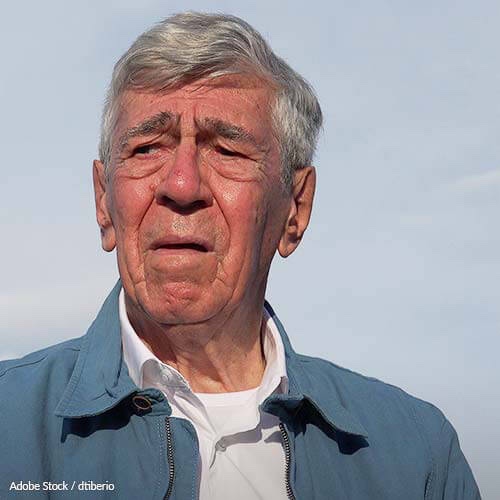 According to the New York Times, more than half of dementia patients will wander at least once during their lives. And since dementia impacts about half of the population over the age of 85, this is a growing problem in our aging society.
Wandering puts our elderly at severe risk. Some could be the victims of crimes or accidents, while others could suffer from harsh elements like cold and rain, and become dehydrated and malnourished. The Alzheimer's Association reports that an elderly person not found within 24 hours has about a 50% chance of serious injury or death while wandering. That is why it is so important that we put a program in place to help discover missing seniors more quickly. The first several hours are the most vital to ensuring the individual will be returned safely to his or her family.
A nationwide "Silver Alert" program is the answer to this issue. The system uses the public's help to find missing elderly people in the same way that Amber Alerts ask citizens to help find missing children. "Crowdsourcing" this crisis out to members of the community at large means bringing people home faster, before they run into trouble.
The "Silver Alert" program already exists and works well in the areas where it is used. However, for this to be a truly effective program, it needs to be in place nationwide.
Sign below to tell the Department of Justice that we need a "Silver Alert" program to be implemented across the entire United States.
To Top
The Petition:
Dear Department of Justice, Office of Justice Programs,
Every day, elderly people wander away from home. Far too many of them are not found until it is too late. It is vital that we do everything in our power to ensure that we discover missing elderly persons before the 24-hour marker, when their chances of serious injury or death begins to skyrocket.
It is time to protect one of our most vulnerable demographics — elderly people prone to wandering due to a health condition — from the frightening, painful, and sometimes deadly situations they face when they cannot find their way back home.
All elderly people should have a program like this on their side, and all citizens should have access to tools they can use to help the elderly. I demand the "Silver Alert" program be implemented throughout our nation to protect seniors from harm to the best of our ability.
Sincerely,