Thank Obama for Funding Alzheimer Research!
Final signature count: 1,543
Sponsor: The Alzheimer's Site
Thank President Obama for making Alzheimer's research a priority.
---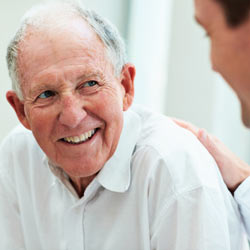 Alzheimer's is the sixth leading cause of death in the United States. Among the top ten causes of death, it's the only one that cannot be cured or slowed in progression. The burden of an Alzheimer's diagnosis is often shouldered by the whole family.
America's aging population will only mean more Alzheimer's diagnoses in the coming years — adding to the already five million sufferers of the disease. We need to act now if we are going to have a chance to help those affected and prevent further suffering from this debilitating condition.
In response to the expanding problem of Alzheimer's, President Obama recently announced his administration would increase Alzheimer's funding by over $100 million — $50 million will immediately go toward dementia research and an additional $80 will be requested for Alzheimer's.
Thank President Obama for doing his part to help families who are struggling with this crippling illness.
To Top
The Petition:
Dear President Obama,
Thank you for dedicating millions of extra funding dollars to the cause of Alzheimer research. As the population ages and the baby boomers enter into their twilight years, we'll no doubt see a rise in this devastating disease.
As you know, there are no methods of prevention nor any cure for Alzheimer's. These factors make it one of the leading causes of death in America. An Alzheimer's diagnosis often means an unsure and worrisome future for many families.
It's necessary that we keep fighting to help those affected by Alzheimer's by allocating more funding to its research for treatment and a cure.
Thank you for advocating for those affected by Alzheimer's.